Riverfront Park
Riverfront Park is open to the public year-round and has become a favorite destination for residents and visitors. Set on the banks of the beautiful Cooper River, the park is adjacent to the historic homes once occupied by the Charleston Naval Base officers, surrounded by graceful grand oak trees and peaceful river vistas. Bordered by Noisette Creek, the park boasts a magnificent contemporary Performance Pavilion and meadow.
Riverfront Park is home to the Greater Charleston Naval Base Memorial, erected in honor of the countless military personnel and civilians that served the United States and the Greater Charleston region while the Charleston Navy Base was operational. The Memorial is the only location in the United States that displays both the Lone Sailor and the Homecoming statues. Riverfront Park is also the location of North Charleston's Annual National Outdoor Sculpture Competition and Exhibition. A component of the North Charleston Arts Festival, the Competition and Exhibition features large-scale contemporary sculptures on display throughout the year.
Q: Are pets allowed?
A: No. Only designated service animals may be admitted.
Q: How much is parking?
A: Parking is $10.
Q: Can we bring our own tent?
A: No.
Q: Are coolers allowed?
A: Yes.
Q: Can we bring folding chairs?
A: Yes.
Q: Do I have to be Scottish to attend?
A: No. You will be considered Scottish for the day.
Q: What happens if it rains?
A: This a Rain or Shine event.
Q: I bought a ticket online but my plans have changed. Can I get a refund?
A: No refunds, sorry.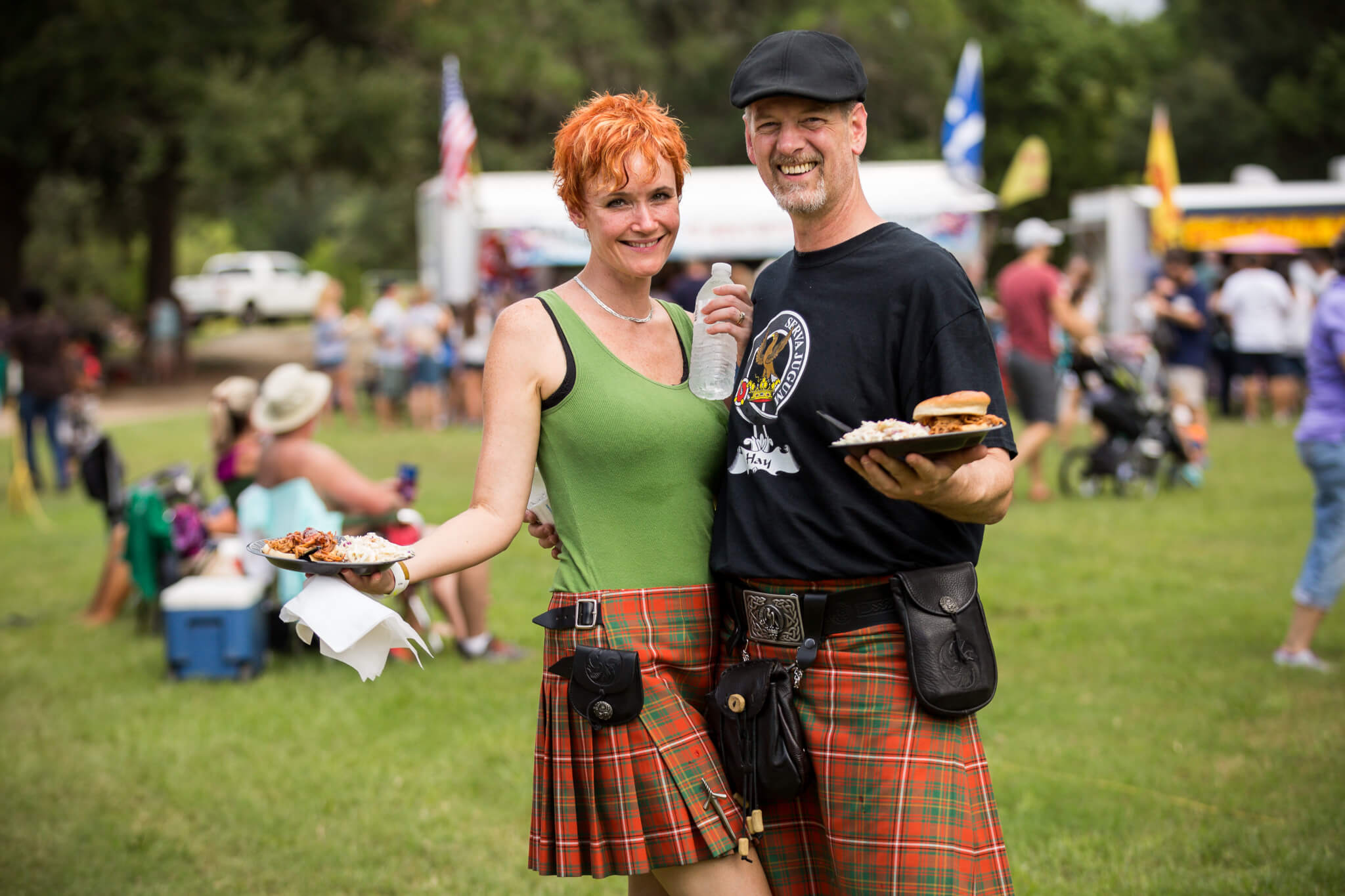 Still Have Questions?
Contact us if you have any questions about the event, area, or accommodations!